We buy local. We promote local.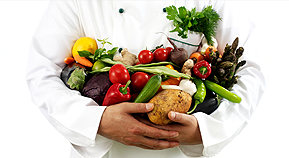 Our partners have always relied on us for all of their food-service needs because when it comes to your needs for fresh cut produce, time and quality is at the core of everything we do.
Learn More
Quality Snacks. Quality Nutrition.
Fresh Snacks not only brings you peace of mind for meeting the nutrition requirements for the Healthy, Hunger-Free Kids Act of 2010, but also brings you the satisfaction of healthy living.
These handy, ready-to-eat snacks are packed with nutritious excellence in the form of fruits or vegetables. Fresh Snacks – packed individually and sold in cases of 50 – contain the correct amount of ounces per commodity that satisfies the ½ cup and 1 cup requirement for fruits or vegetables according to the act.