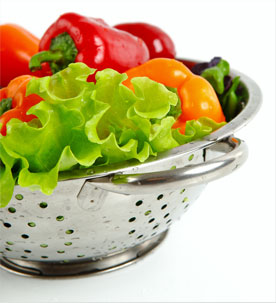 Our commitment to food safety has always been our first and foremost priority at Field Fresh Foods. This dedication to quality has made us a leader in food safety practices. The logic is really quite simple, provide the highest quality food at the peak of freshness for our clients and partners. This is the key to our success and our quality systems are what set us apart as a leader.
In the unfortunate event of a recall, we at Field Fresh Foods are prepared and ready to take every step to ensure the food that isn't of the highest quality never reaches our clients and partners. Our "Field to Fork" initiative allows us to trace which fields were utilized, what pesticides were used, and which seeds were grown. To further our dedication to food safety we regularly test our quality control systems to guarantee we have immediate turnaround time in the event of a recall.
Because we make an effort to source from local growers it is essential that they uphold the highest food safety standards, which is no easy feat for a small farm. We ensure that they develop their own food safety program, and abide by standard operating procedures that include self-audits, reporting, and most importantly align with our values for freshness and safety.